Dodge (1926)
Sale price:
US $8,500.00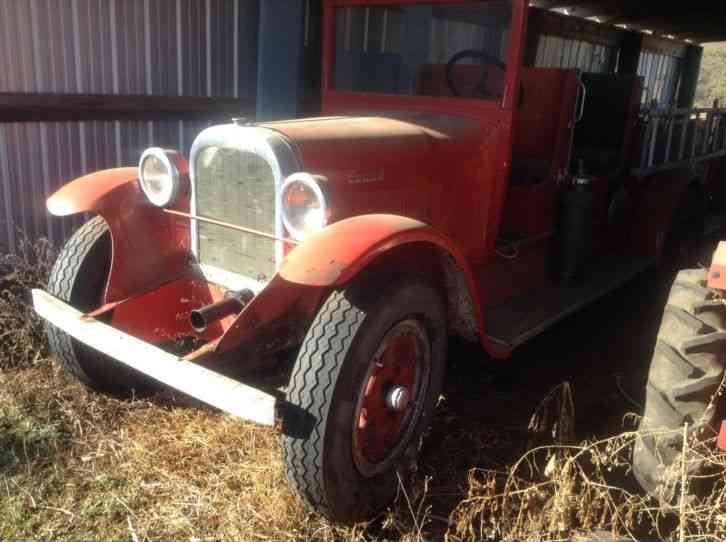 More Dodge Emergency & Fire Trucks
1926 Dodge Firetruck. Original 4 cylinder engine has been rebuilt. Truck has an older restoration. Runs and drives. Has two bench seats. What you see in the pictures is what you get. Truck is located about 10 miles north of I-40 in Dover, AR.
We started this truck the other day and drove it down the highway. It ran perfect. The problem we had is we had to run off an auxiliary gas tank so it will definitely need some work on the fuel system. Just wanted to let everyone know.