GMC 4500 (2009)
Sale price:
US $12,900.00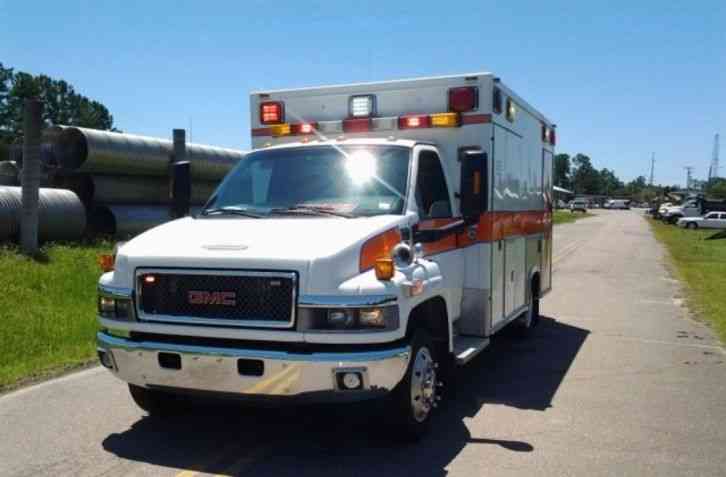 More GMC Emergency & Fire Trucks
2009 GMC C4500 AMBULANCE: VIN# 1GDE4V1989F402617,MILEAGE-239,000,DURAMAX DIESEL,AUTO TRANS.,AM/FM/CD PLAYER,CLOTH INTERIOR,POWER LOCKS,WINDOWS AND MIRRORS,TAYLOR MADE AMBULANCE BY BRIDGERS COACH,ELECTRICAL:260 AMPS GENERATING CAPACITY,80 AMP VEHICLE RESERVE,180 TOTAL VEHICLE DRAW,(2) OUTSIDE OUTLETS,TIRES-GOOD,GLASS-GOOD,TRANSMISSION-GOOD,VISIBLE DEFECTS-EMBLEM IMPRESSIONS,U/C-GOOD,SHEET METAL-GOOD,CAB-CLEAN,LIGHTS-GOOD,ENGINE-GOOD,LEAKS-NONE VISIBLE,COLOR-WHITE/ORANGE NOTES:ELECTRICAL ISSUE WITH EMERGENCY LIGHTS(PER MAINTENANCE SHOP)BUT FINE DURING INSPECTION,DRIVERS ARMREST LOOSE. VEHICLE WAS MAINTAINED EVERY 3,000-5,000 MILES.
OR GIVE ME AN OFFER?