Mack (1955)
Sale price:
US $1.25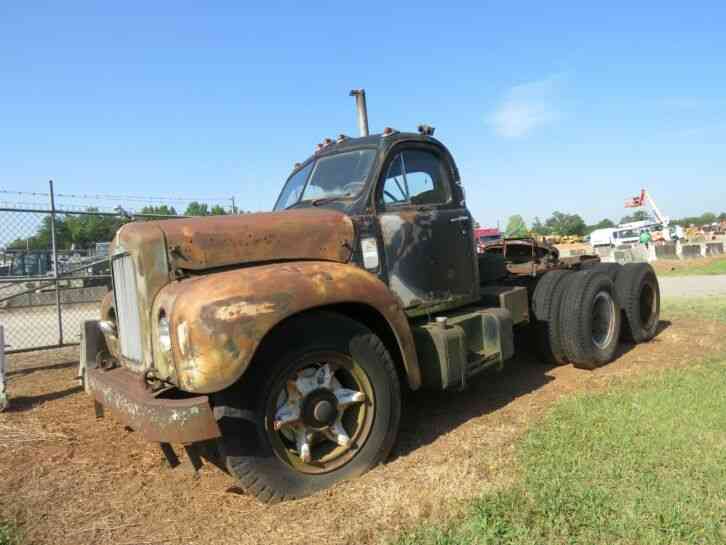 More Mack Semi Trucks
1955 Mack B61 T Rare Factory Tandem Axle Daycab Truck 6Cyl Diesel 6 Speed Trans
I"m listing this here for a friend of mine. This is an all original RARE 55 Mack Truck. It has the factory tandem axles. Most of these only came from the factory with one axle. It has the title, original manual and still cranks and runs. Obviously due to it"s age and since it"s been sitting a while it has expected rust, wear etc. I have plenty of pictures below so you can see all aspects of the truck and the wear
There was a damaged spot in the oil pan they knocked a hole in it moving it but he had it repaired (check in photos) it didn"t do any internal damage.
This is perfect for a restoration or to use for a custom build!
It has the 2 Stick 6 Speed manual transmissionB series 237 6 cylinder diesel motor
The reserve is set at $8,500
I can help set up shipping/freight on this for you at your expense.
Feel free to contact me with any questions. Thanks and good luck bidding!