Ford (2004)
Sale price:
US $5,500.00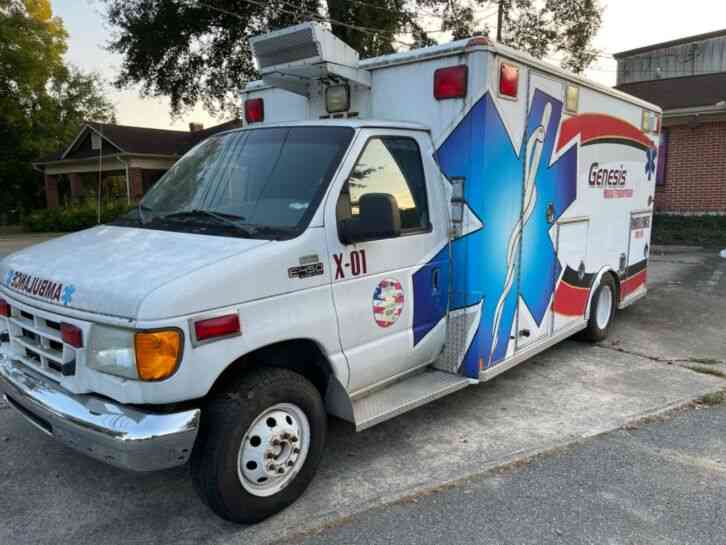 More Ford Emergency & Fire Trucks
2004 Ford E450 Ambulance Turbo DieselLow milesAmbulance Builder: Wheeled Coach
Vehicle is located in Tucker GABuyer will assume all responsibility in arranging pickup of the vehicle upon winning the auction.Vehicle is being parked at a lot and the lot parking fee is $150/ month. It is in your best interest to have it removed quickly so parking fees are not added. No parking lot fee if removed within 27 days of winning the auction.
Winning buyer must: submit non refundable $400 down payment immediately through eBay. And submit the balance via wire transfer or bank to bank transfer to our company bank acct within 10 business days. Upon receiving and settling of funds , we will immediately send out the title for transfer and you may arrange for vehicle transport.
No-Reserve
Vehicle sold in "As is" Condition
This vehicle came in to our possession as a form of payment from a customer to be sold at auction and proceeds used towards repaying an outstanding bill on an account. This vehicle has a clean GA title.Vehicle starts/ runs/ drives. We can send video of running and odometer to your email if requested.On board equipment appears to be in good condition Vehicle was a bariatric unit for a private medical transportation company in GA.Low Original miles of 130,814 Abs light is on; reason is: undiagnosed
Please do your own due diligence before bidding on this.