American La France (2007)
Sale price:
US $42,500.00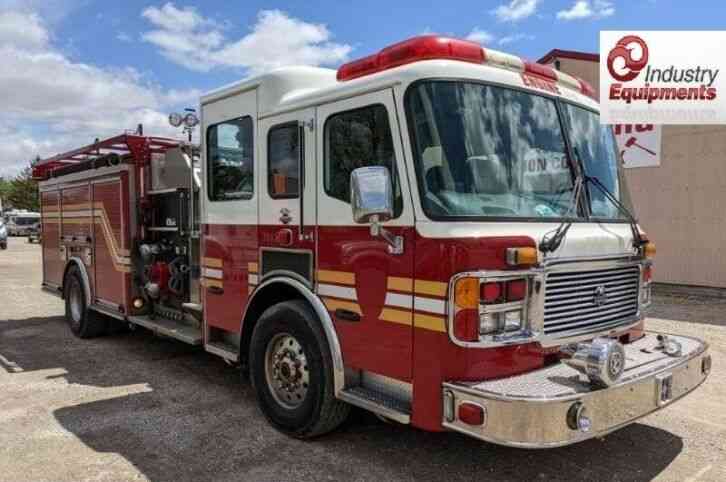 More American Emergency & Fire Trucks
2007 American La France Metropolitan Fire Engine
Cummins ISL 370 HP Engine, Auto Allison Automatic, Odometer: 24,458 Miles, Weight 20k Fronts, 31k Rears, 217 WB, Waterous Water Pump 1260 GPM, 750 Gls Water Tank, Federal Siren, Scene Lights, Monitor on Top, Foam System A & B, Red Color, Auto Hydraulic ladders Rack, A/C, Electric Windows.
(2) Sister Units available. This add is just for one. (2007 Miles: 109.500) VIN:1AFAADCY97RU45614 & 1AFAACY07RV45615
20 Years Exporting Fire & Rescue Vehicles We have More inventory Fire trucks and Ambulances. New, Used & Refurbished.
We ExportWe can Help to Delivery Worldwide.
Condition:
Used
Seller Notes:
"2007 American Lafrance Meropolitan Fire Engine, Cummins ISL 370 HP Engine, Auto Allison Automatic, Odometer: 24,458 Miles, Weight 20k Fronts, 31k Rears, 217" WB, Waterous Water Pump 1260 GPM, 750-1000 Gls Water Tank, Federal Siren, Scene Lights, Monitor on Top, Foam System A & B, Red Color, Auto Hydraulic ladders Rack, A/C, Electric Windows.VIN:1AFAADCY97RU45614We Export - "We can Help to Export Worldwide"."
Year:
2007
VIN (Vehicle Identification Number):
1AFAADCY97RU45614
Type:
Fire Truck
Fuel Type:
Diesel
Make:
American La France