Navistar (2013)
Sale price:
US $1,000.00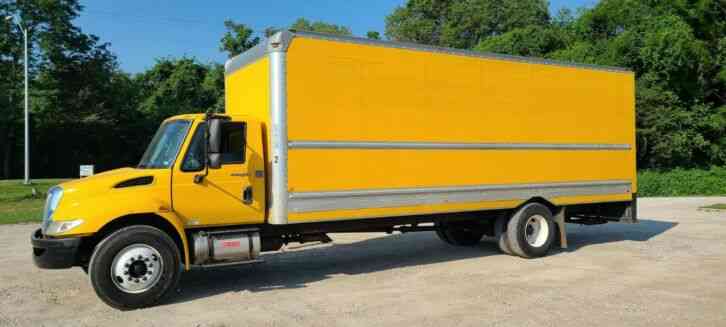 More Navistar Van / Box Trucks
2013 INTERNATIONAL, DURASTAR 4300, 26ft Box Truck DT466 7.6 LITER ENGINE @ 215HP HORSEPOWER - 233,931 Miles
ALLISON 2200 TransmissionNO CDL REQUIRED 25,999 LB GVWR*
Clean Title In Hand
See video to hear the truck run - ---> here
PLEASE READ* (Sold as-is)
I am listing everything that I know about the truck and want you to make an informed decision if you decide to bid. The truck has been used as a local moving van for the last 2 years, hauling furniture and household items. At this time, it"s still being used once or twice a week.
- MECHANICAL
The truck starts up, runs and drives, shifts through all gears, etc. Still a very usable truck. The truck cut off a few weeks ago while idling at a stoplight. The truck did start right back up and I was able to continue driving, but I can only assume this will be a recurring issue until addressed. Also, the truck does have an active check engine light.
The truck has a very slight oil leak from the rear of the engine ( 1 or 2 drops a day).
The DPF exhaust filter will likely need professional cleaning as the light has been coming on more frequently lately.
- STRUCTURAL
The passenger corner cap of the box sustained damage from a tree branch over a year ago. We decided to patch the damage ourselves, and have been able to keep leaking to a minimum. The box does leak somewhat during really heavy rain. It will likely need to be re-patched in the near future.
The truck will need some work to make it a reliable daily driver again, but in the right hands, I will be a good truck. We have already invested in some newer trucks with liftgates, so its just not worth it for us to put the time and money into it.