Mack B42P (1961)
Sale price:
US $499.00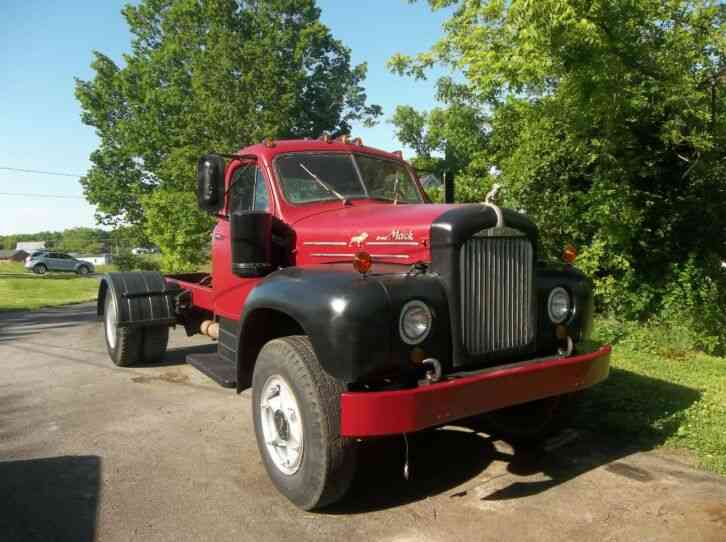 More Mack Duty Trucks
Mack B42P Truck 1961. Good running EN401/402 flat head 6 cylinder gas engine, straight 5 speed transmission, air brakes -- all working well. Started it"s life as fuel delivery truck with a 2500 gallon tank on rear. Great truck for B Model hobbyist or someone who wants to put it back to work. Standard steering. Has a working PTO. Fuel tank has been replaced with a new aluminum fuel cell. Headlights, turn signals and brake lights all in good working condition. Tail lights and turn signals (including controls) are new. Battery is new. Tires are fair to good, do not leak and are all usable. Air wiper control needs a new o ring. Needs a new oil pressure guage but idiot indicator light works good. Floor pan has had some repairs and rear cab mounts have been replaced,
For someone who always wanted an old B Model Mack, this truck is simple to operate and easy to work on. The paint is not a professional paint job, but a good looking old truck with a solid body. Feel free to ask questions or ask for more photos.Wheel base 176 and truck is 209 from front bumper to center of rear tires.