Seagrave (1995)
Sale price:
US $25,000.00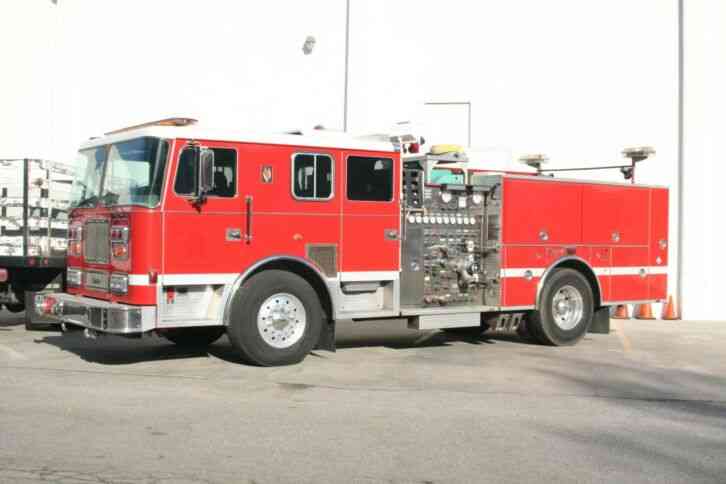 More Seagrave Emergency & Fire Trucks
1995 Seagrave tilt cab with remote with 99,266 miles. Cummins N14 855 cubic inch 410 HP STC (step time control). Last year for Cummins all mechanical motor. No electronics. Most reliable motor platform to date. Allison automatic transmission. Waterous water pump with 500 gallon internal tank and two foam chemical tanks. 1500 GPM at 150 PSI. Vehicle is in impeccable condition. Deployment ready as a first line responder. No rust or body damage anywhere. No oil leaks or water leaks. Onan 4500 diesel generator that draws from vehicle fuel tank. 200 foot heavy duty extension cord with multi-plug box. HID scene lighting. Air compressor to power pneumatic tools. Tires in great condition with deep tread. Brakes, suspension, transmission, motor, everything works excellent and as it should. Hose and nozzles included. New top deck monitor. All emergency lights work. Paint in great condition. Free shipping anywhere in the lower 48.
Truck was removed from service as a scheduled replacement in 2018 by the Fire Department of Culver City, California. It has been used for motion picture purposes since. Nothing has been changed or modified. Vehicle is ready for a second life fighting fire.