Ford f 250 (1977)
Sale price:
US $1,450.00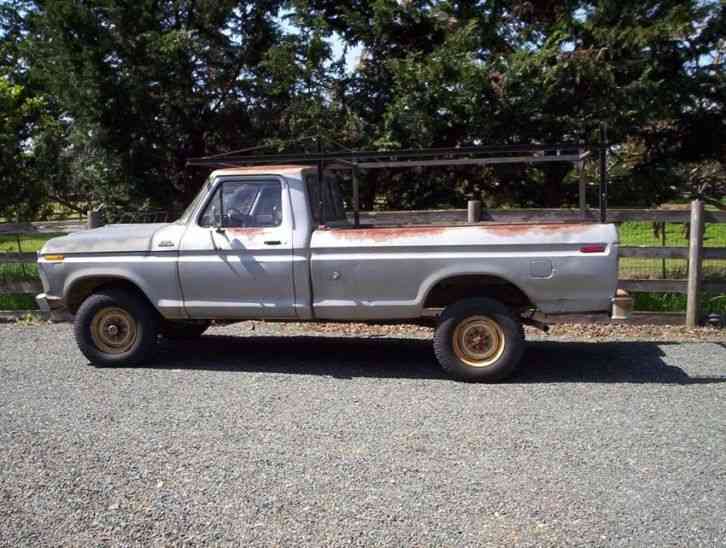 More Ford Utility / Service Trucks
The motor always starts and purrs smooth and strong, transmission and drive train has no problems, front end tracks straight and smooth. I had it up to 85mph on the highway. I bought this truck from a rancher, original owner, who used it to haul a livestock trailer. I have used it to haul materials on my ranch. I last registered and smogged it in 2006.
Be advised it costs about two thousand to ship east of the Mississippi.
Dual fuel tanks, slight rust, a few small dents, no tailgate, has a lumber rack, taillights just stopped working, new water pump. Has five mud tread tires with less than 100 miles.
It has no computers and will likely survive an EMP attack if you"re survivalist minded.This truck is ideal for a rancher who wants a truck that he can work on with a wrench and a screwdriver.
Because I owe CA DMV fees, this truck is a good deal for off road use like on a ranch or for an out of state buyer.