Knapheide PGND-868 (2015)
Sale price:
US $4,500.00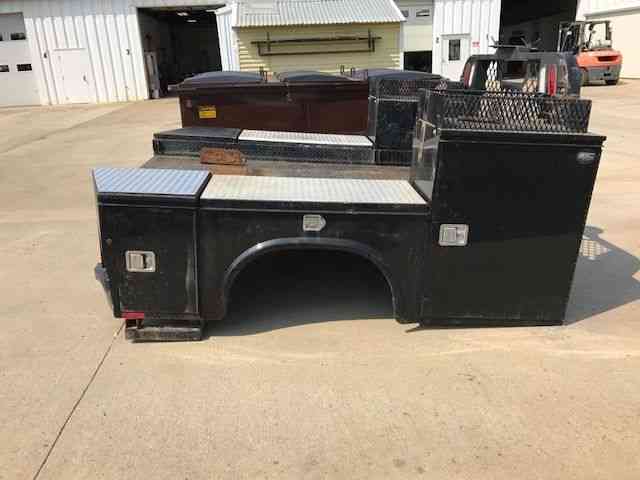 More Knapheide Utility / Service Trucks
Used Knapheide PGND-868 Flatbed/utility bed that fits Ford F-350 or F-450 dually. Very good condition. LED light kit. Curbside mounting kit for hoist. Jack leg receiver mount w/ support jack. Mesh baskets on top of front compartments. Diamond plate on top of tool boxes. Crane boom rest. 56 inches from cap to center of axel. Spare tire mount over truck cab.